Home

/

Sale one-bedroom apartment in Petrovac, or can be exchanged for an apartment in Moscow!
Sale one-bedroom apartment in Petrovac, or can be exchanged for an apartment in Moscow!
Characteristics
Area:

78 кв.м. (54 квартира и 24 кв.м. терраса) m2

Distance to sea:

700

:

2

:

2

:

5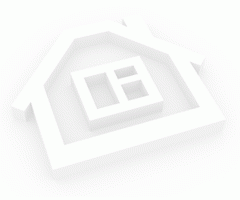 City Petrovac Montenegro is, like many other tourist city of Montenegro, in Budva Riviera. Today apartments in this location are in high demand. It affects proximity to the sea, clean environment and good infrastructure of these places. Petrovac is only 17 km away. Budva on Montenegro.
In the town of Petrovac Chernogoorii home to only about 2 thousand. People. It is by our standards is very small, but that there are also a plus. The fact is that in the peak season in summer vacation in Montenegro, the number of those who need housing in Montenegro, may exceed the number of local residents several times. And because many people want to find a place to live, where the dream of a measured, quiet life away from the urban metropolises of iron and concrete. The undoubted advantage of these places are considered pristine beaches lapped by the azure Adriatic Sea.
In summer, the city thrives, there is increasing sales of real estate in Montenegro, and he lives a full life of the famous tourist city: the beaches are filled with tourists who want to come because of the low prices, good service, and mild weather. Therefore it is not surprising that many holidaymakers due to buy their apartments in Montenegro, as long as possible to enjoy the views of this amazing place.
What attracts Petrovac
The city is located in a beautiful bay, surrounded by pine trees and by olive groves. The most interesting architectural monument of the city is well-preserved mosaics III century AD At the end of the beach of Petrovac is a small port and the Castello - an ancient Venetian fortress. Near it is now there is a monument with the names of the heroes who died during the Second World War. The small church of 14-15 century appear to us beautiful and unique. Here you can get acquainted with the ancient art of icon painting.
Perhaps this information will encourage you to take action. And if you just want to invest in profitable projects, then you should choose for themselves the option of how to buy an apartment in Montenegro. If you just want to spend more time in a place that is known for its stunning nature and environmentally friendly, in that case, you would also be interesting to study our proposals.
Sale one-bedroom apartment in Petrovac, or exchange for an apartment in Moscow!
So today we bring to your attention information: Apartments for sale in Montenegro. Spacious 2-bedroom apartment in Petrovac. It is situated on the 2nd floor of 5-tetazhnogo home. Its area is 54 sq.m. +24 Sq.m. terrace. Note that the total area of ​​terrace is not included. That is, in the end you get a spacious accommodation for as many as 78 sq.m.
Incidentally, the terrace is a great place where you can sunbathe or have a barbecue on the weekend with friends. From the windows of the apartment offers spectacular views of the city, surrounded by trees, on the stunning Black Mountains and the azure Adriatic Sea.
Attention! Montenegro apartments in Petrovac for sale fully furnished! It also made a good stylish Remon. To comfortable beach Lucica from home just 10 minutes on foot. Near the house is a car parking space, all the infrastructure in a ball of availability.
If you are interested in this object, please contact us by phone: +7 (499) 408-27-30. We will answer all your questions, give advice on choosing the perfect place to buy a property in Petrovac. In addition, you can write to us at e-mail:
This email address is being protected from spambots. You need JavaScript enabled to view it.