Home

/

Selling one-bedroom apartments 26 sq.m. in a complex with 2 swimming pools in Becici
Selling one-bedroom apartments 26 sq.m. in a complex with 2 swimming pools in Becici
Characteristics
Distance to sea:

500

:

2

:

3

:

5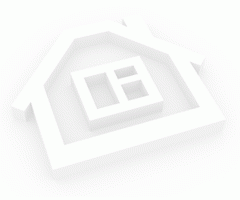 For sale cozy, bright, warm in winter and cool in the summer a small apartment 26 sq.m. but with separate bedrooms in 400 meters from the free municipal equipped with sunbeds (8 euros per day per set) and infrastructure elements sandy beach in front of
Hotel
Splendid.
The complex is served all year round, protected by video surveillance throughout, has two entrances equipped with entrance gates, a spacious parking inside the complex and outside, two swimming pools - for the youngest children and adults, the staff removes the local area, caring for flowers and plants, cleans and aerates Apartment no owners, meets and escorts them from / to the airport. Payment for these services is 60 euros per month with the apartment.
Look at the overall form of a complex and the beach:
The apartment is furnished and has everything necessary for a comfortable extended stay - kitchen with refrigerator, eletkricheskoy stove, sink and oven, two air conditioners, satellite TV in the living room a sofa bed (bed for two people), in the bedroom - a queen-size bed. In the bathroom - shower. On the terrace table and chairs. No sea view.
Watch the video of apartment:
Apartment price 50 000 euros. If you are interested in this object, please contact us by phone: +7 (499) 408-27-30. We will answer all your questions, give advice on choosing the perfect place to buy real estate in Montenegro. In addition, you can write to us at e-mail:
This email address is being protected from spambots. You need JavaScript enabled to view it.